Read all about it! SoMo takes over Bridging Introducer's January Issue.
SoMo's takeover of Bridging Introducer includes a Round-Table talk, a conversation with Managing Director Jamie Jolly and an insight into our plans for 2022.
Read all about it!
SoMo has kicked off the new year with a takeover of Bridging Introducer's January edition.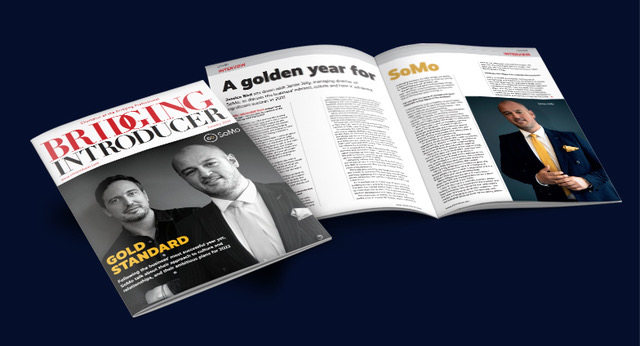 Leading the Round-Table discussion alongside some of our brilliant industry peers, SoMo's Managing Director, Jamie Jolly, Head of Underwriting, Rob Johnson, and Head of New Business, Steve Dolmor, covered all things bridging.
A conversation with Jamie Jolly also reflects on 2021, our most successful year ever, sharing some interesting insights into our company culture and revealing SoMo's big plans for 2022.
https://issuu.com/mortgageintroducer/docs/bi_january_2022?fr=sNDhhYTI3Mjc
SoMo News
Stay up to date with all the latest SoMo updates, Investor news and much more.